Australasian Kidney Trials Network
The Australasian Kidney Trials Network (AKTN) operates under the Centre for Health Services Research at the University of Queensland's Faculty of Medicine. The Network is a not-for-profit collaborative research group that designs, conducts and supports investigator-initiated clinical trials with the aim of improving life for people living with chronic kidney disease.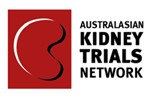 Te Whatu Ora - Health New Zealand is the health system in New Zealand, operating at the local, district, regional and national level. Te Whatu Ora manages all health services, including hospital and specialist services, and primary and community care across New Zealand. Te Whatu Ora - Waitematā serves the communities of Rodney, North Shore and Waitakere. With more than 630 000 people, it is representative of the largest district in New Zealand. 
Northern Care Alliance NHS Foundation Trust
Northern Care Alliance NHS Foundation Trust (NCA) is one of the largest NHS providers in England. NCA provides a range of hospital and community services to over one million people across Bury, Oldham, Rochdale and Salford, as well as providing more specialist services to patients from Greater Manchester and beyond. The NCA team works to save lives and improve lives by joining forces with partner organizations who share the same values and are committed to enhancing the health of the local communities.